About Our Bespoke Sofas

It's Your Story
So it's tailored to you
With 70 years of family heritage in the furniture industry, we have the knowledge and expertise to guide you to your perfect sofa, bed or chair. Our in-house design consultants are specially trained to listen to your lifestyle and needs and help you find your perfect piece of bespoke furniture.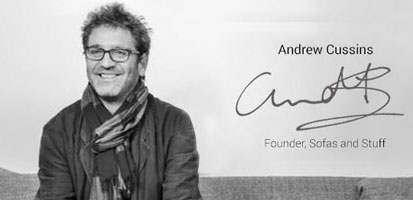 Click icons to learn more about Sofas and Stuff
The Perfect Fit
Our bespoke sofas and beds come in a large range of sizes and shapes or we can create a bespoke sofa to fit your space. Our designers will send you home with all the info you need to measure up.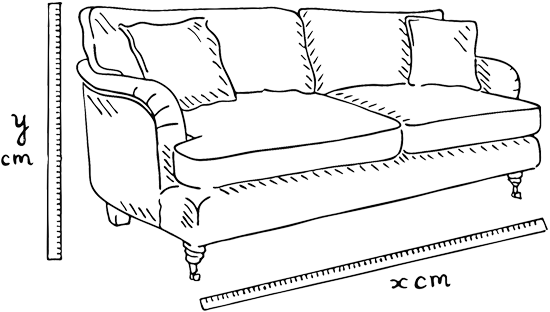 Consider proportions when choosing a sofa. High back sofas and chairs are often better suited to high-ceilinged rooms, where a low back sofa will give an illusion of space and airiness.
A deep sofa may be perfect for those with longer legs but those on the shorter side may long for a shallow sofa. For harmonious living, bring the whole family along to try out your choices.
---
Concerned About Access?

Our in-store design team can help you measure for your new sofa or arrange a site visit to put your mind at ease.
Need Something Special?

Our British sofas craftsmen can often tweak designs and overhaul dimensions. We would love to discuss your ideas with you, just pop in or call your nearest sofa showroom.
Call us today on 08081 783 211 or visit your local showroom for advice.
Sofas & Stuff - brand experience
Sofas made in any fabric in the world
"Our showroom visit was impressive. We were welcomed, given cups of tea, advice when we wanted it but left alone to try, feel, sit on and sift through samples. We loved the choices available and were able to translate our requirements into reality."
MRS V HOWSE, LEEDS