Get Inspired - Sofa Design Tips
Time to get inspired and learn whats makes a beautiful Handmade British Sofa

---
What makes one sofa look a million dollars and another look like Frankenstein's monster?
Is there such a thing as clashing sofa colours? Should my sofa make a real fashion statement?
These are some of the types of questions we answer day in day out, and our new "Design Your Own Sofa" software is designed to help you solve. However, to get you started we have put together a few basic rules which might be useful to follow before you decide to go totally "off piste".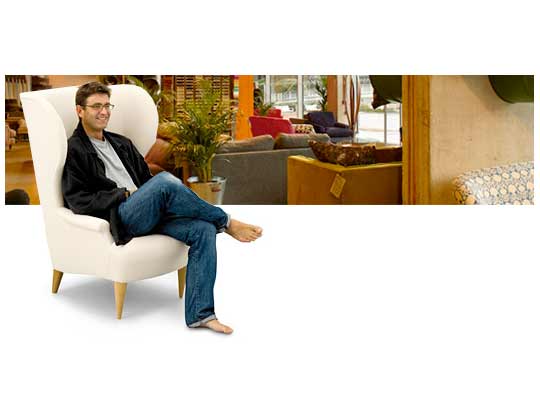 Create a look that will stand the test of time
sofa design tips for creating something special
A sofa is probably one of the most expensive things you will buy, after your house and your car. So you will want to make it last and last, and become a firm family friend.
The High Fashion look is great for a few months or may be a year, but it is amazing how quickly it looks like last year's news. So avoid fast fashion on more expensive furniture and buy things that a) you love and b) will last the test of time.
If you do fancy some high fashion, express that desire through cushions or throws. Items that cost much less and you can afford to change when the mood takes you.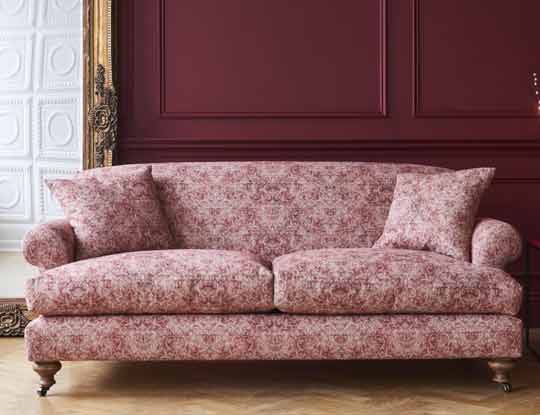 Is there such a thing as good style?
it's all about taste
There is no such thing as good style, just your style. Buy a sofa you love, and not what others say you should have. Its your home after all.
This is why we offer such a vast range of fabrics too. Because everyone's style is different, we want to interpret your ideas accurately and make you the sofa of your dreams. To do this, we need lots of alternatives for you to choose from.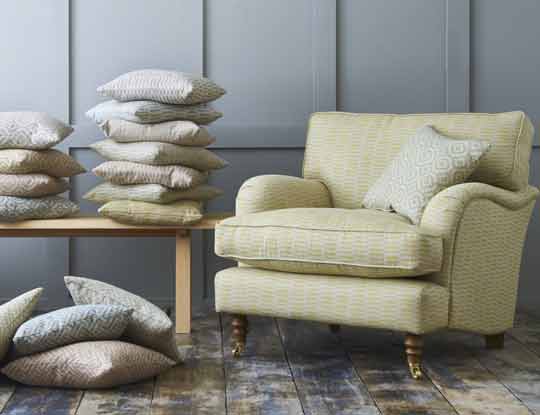 ---
A few tips to buying the right sofa
don't worry no sales here...
When using several different fabrics on one sofa it is important that there is a colour palette behind what you are doing.
Once you have agreed on your basic colour palette, then you need to find fabrics that work together. Just because the fabrics are all blue does not mean they will work together.
Your colour palette does not, of course, have to be in just one colour group. Soft pinks and lime greens will for example make a wonderful combination.
Remember, don't worry if you are stuck for sofa inspiration, why not book a free design appointment with one of our interior Design Consultants. They will guide you through the design process from start to finish.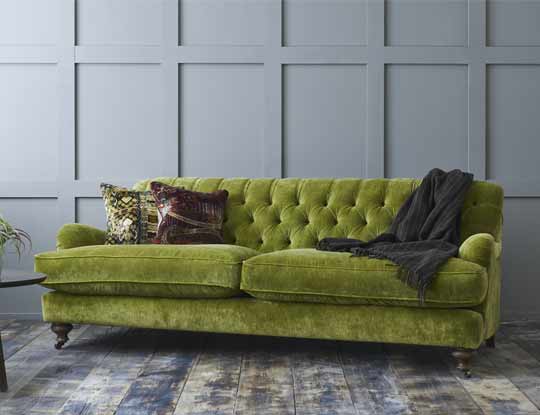 ---
Work your way up
designing a sofa takes passion
When starting to use our "Design Your Own Sofa" software, it is best to build up the "layers" from the bottom. Take the body colour first and move to the seat cushions, then the back cushions, and only then go on to scatters and bolsters.
Generally, you will find the effect more pleasing if your seat cushions are of a darker hue than the body. When it comes to the back cushions try a lighter fabric again, and then "punch it up" with scatters and bolsters.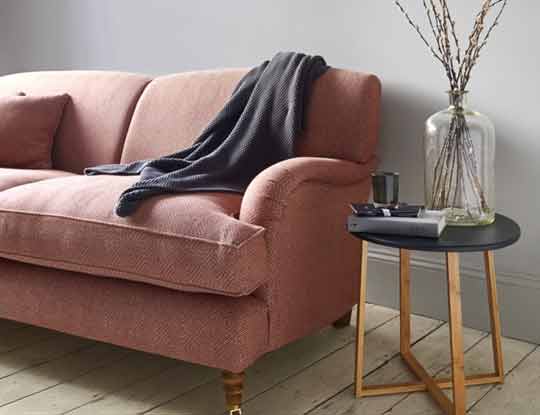 ---
Designing a sofa you will love to come home to, takes time, patience and a passion to create something special.