Interest free credit is only available in our furniture showrooms.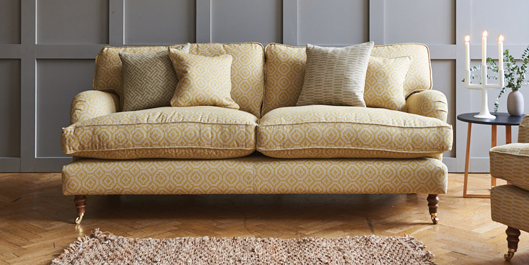 For your interest free credit payment plan, all we need is:
Spend £600 or more to qualify for our 6 or 12 month finance plans, spend £1,000+ to qualify for any of the payment plans.
A deposit of at least 25% of the total order value is required.
All credit is subject to acceptance.
Credit is not available on clearance items.
Your payment plan will commence once your sofa or bed are delivered, and not before.
Choosing to pay by interest free credit:
At this current moment we only offer our interest free credit payment plan in our showrooms. Find your nearest furniture showroom and chat with one of our specialist sofa experts.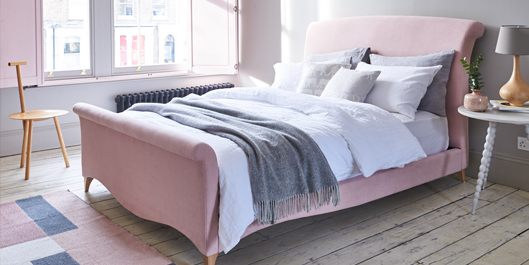 Applying for Sofas & Stuff interest free credit finance:
When applying for our payment plan, acceptance is subject to status but the process is quick and easy. Our payment plan is only applicable to residents of the UK.
To apply all you have to do is visit one of our showrooms, ensure you bring photo ID and proof of residence and the process should take between 5 to 10 minutes. You will find out there and then if you have been approved for our interest free credit payment plan.
A credit provider who we have a commercial relationship with supplies the interest free credit.
To protect Sofas & Stuff from any fraudulent applications we only deliver to the registered address of the applicant at the time of purchase. We cannot deliver to any other addresses and are sorry for any inconveniences caused by this.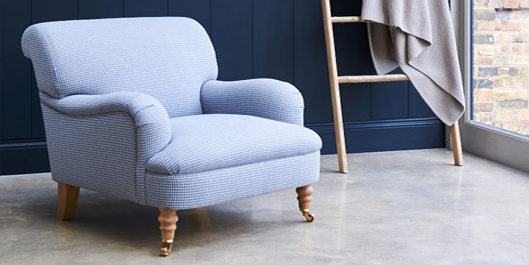 Application approval:
If your application for our interest free credit payment plan is approved you will have the option to sign the credit agreement.
Make sure you read the credit agreement carefully before you sign the document.
Once you agree to the credit agreement our Sofas & Stuff representative will send your agreement to the credit provider to approve your interest free sofas. When the credit provider has received your signed credit agreement your products will be put through on the Sofas & Stuff system.
All you need to do is sit back, relax and look forward to your purchase being delivered to your front door.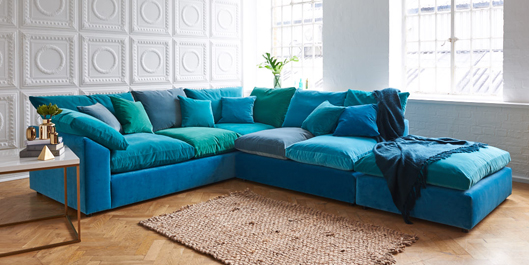 Application unsuccessful:
If your application for the interest free credit payment plan is unsuccessful then you will not be approved to take the payment plan. You can try and apply for our interest free payment plan again but we would advise you leave at least 6 months before applying again.
For any more information please contact your nearest showroom.
| Order Value | Months | Deposit (25%) | Credit Amount | Monthly Payment | Order Value |
| --- | --- | --- | --- | --- | --- |
| £600 | 6 | £150 | £450 | £75 | £600 |
| £600 | 12 | £150 | £450 | £37.50 | £600 |
| £1,000 | 12 | £250 | £750 | £62.50 | £1,000 |
| £1,000 | 24 | £250 | £750 | £31.25 | £1,000 |
| £2,000 | 12 | £500 | £1,500 | £125 | £2,000 |
| £2,000 | 24 | £500 | £1,500 | £62.50 | £2,000 |
Representative example
Order Value - £1,800
Deposit - £450 (or 25%)
12 monthly payments of £112.50 each month
0% APR (Interest rate is 0%)
Total Order Value - £1,800
*Terms & conditions apply
Sofas & Stuff Ltd is a credit broker of regulated credit products provided exclusively by Hitachi Personal Finance. Hitachi Personal Finance is a trading name of Hitachi Capital UK PLC, authorised and regulated by the Financial Conduct Authority. Financial Services Register no. 704348. The register can be accessed through https://www.fca.org.uk/. Finance is only available to permanent UK residents aged over 18, subject to status and affordability, terms and conditions apply.
Finance is provided through Hitachi Personal Finance. You should get an instant answer on whether your application for finance has been successful. In some cases, Hitachi Personal Finance - our finance provider - will need to look at the application in more detail before making their decision..