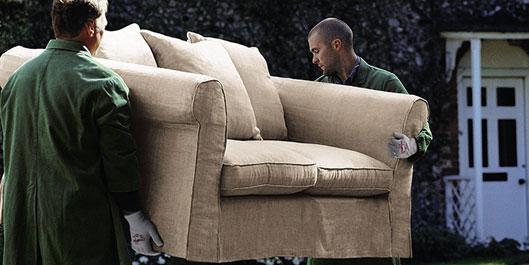 Delivery
When will my sofa be delivered?
The Handmade collection are delivered around 8 weeks from the date you place your order assuming all the fabric is in stock. Most of our "in stock" Sofa pronto models can be delivered in as little as 7 days.
Do you deliver on Saturdays?
We can offer a Saturday delivery anywhere within the M25.
Can I order if I live abroad?
Yes, you can. We do not deliver abroad as standard but we are always here to help you. We have lots of delivery partners who can assist in Europe and they can provide direct quotes to you. Alternatively we will deliver to any shippers in the UK of your choice, just contact our customer service centre for more information.
Miscellaneous
Do you offer a trade discount?
Visit our Trade Accounts page and fill in the form to enquire about working with us.
Any more questions?
Email [email protected] or call you local showroom or ring our free phone number 0808 1783211 and we would be delighted to hear from you .