The long view
We believe in the value of making beautiful, timeless classics;
drawing inspiration from the past but also from lived experience.
We absorb, we consider, we feel, we listen and
we create in response to all of these.
It is not a short journey, but it is a meaningful and fulfilling one.
It is an experience that comes from, and goes straight to, the heart.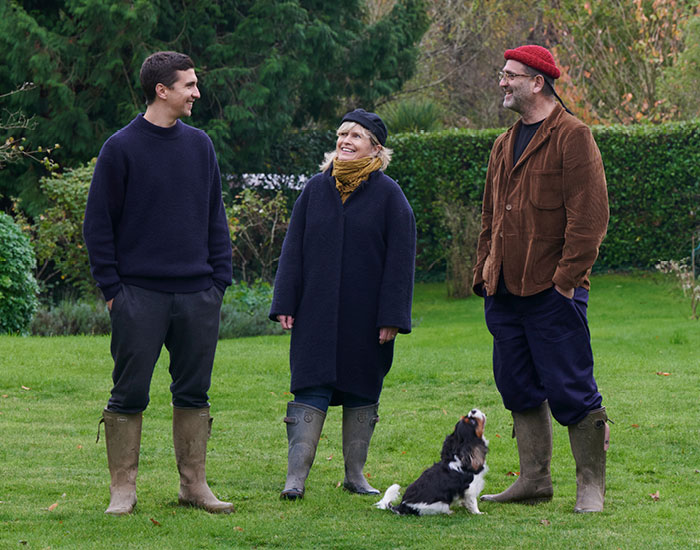 Family and an independent spirit
Sofas & Stuff is a family-owned, family-run furniture and fabric company based in rural West Sussex, established in 2009 by Andrew Cussins and his wife, Julia.
The family's connection with furniture retail, however, dates to the period just before the Second World War when Andrew's father, Manny Cussins, took over a modest shop in Hull from his father. By 1960 the family had acquired the noted firm of Waring & Gillow, adding another furniture company, Maple & Co, to the business in 1980.
Andrew began his career in furniture that same year, joining his father's company as an apprentice. He went on to establish Sofa Workshop in 1985, a pioneering company which was later sold in 2002 after furnishing three quarters of a million homes in the UK. The Sofas & Stuff story began when Andrew noticed a gap in the market for high quality, bespoke, British made sofas and beds, designed not in response to passing trends but because of their intrinsic beauty, comfort and utility. He and Julia are now joined in the business by their youngest son, George; experience, expertise and enthusiasm passing from father to son, not once, but twice over the last 70 years.
"Home is where one starts from"
T.S. Eliot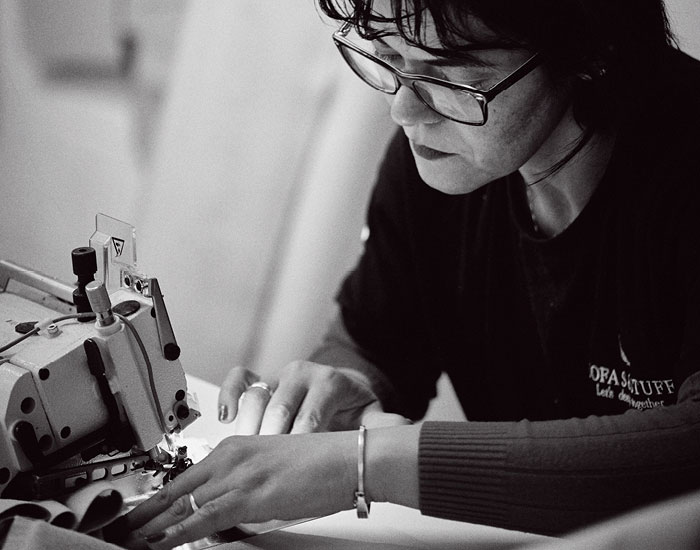 Handmade in our Preston factory
Our furniture is handmade in our own factory in Preston, Lancashire. This is vital for the provenance of what we produce, giving us control over quality and choice over supply chains and enables us to offer a fully bespoke service.
Having our own manufacturing home also gives us scope to support heritage crafts within upholstery. Our makers have huge experience built up over many years. We want to support the transmission of this skill and knowledge to younger people eager to learn this craft. Having our own base makes it possible to actively pursue this goal.