Ian Mankin Fabrics
---
Choose from a wide range of beautiful Ian Mankin fabrics and create your bespoke designer sofa or bed

Oh Ian Mankin, how we love you for your classic tickings, standout stripes and extensive range of checks. We often find ourselves diving into an Ian Mankin collection when we are tasked with combining country cottage appeal with timeless, English elegance but these are fabrics that can certainly cross the borders, channeling everything from contemporary chic to coastal cool.
Learn more about Ian Mankin Fabrics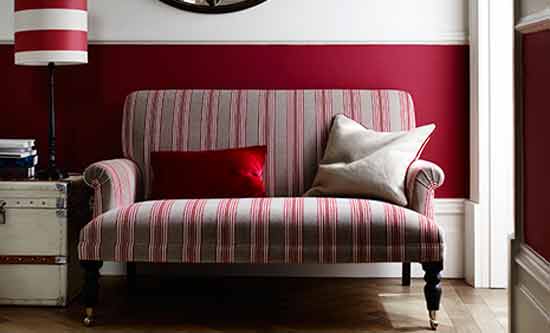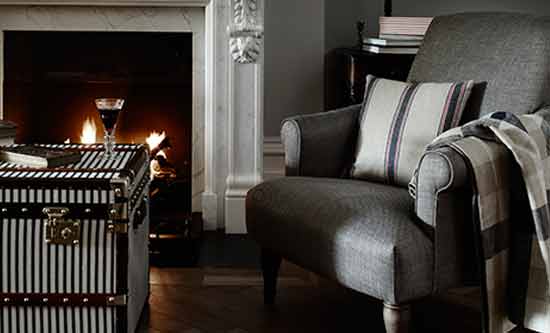 Founded over 30 years ago, Ian Mankin have been weaving away in their very own Lancashire cotton mill and have been for six generations. This is a family business after our own hearts and, just like Ian Mankin, we're passionate about buying British whenever possible. With their roots firmly fixed in Burnley, Ian Mankin have British heritage at their core and combine modern techniques with traditional craftsmanship seamlessly.
Probably best known for their deckchair style stripes in candy colours and famed for taking ticking from mattress toppers to sitting rooms, Ian Mankin's range has expanded to include a collection of wools adorned with jacquard, stripe and check designs as well as pretty embroidered cottons that are just perfect for a little bedroom sofa or a fireside chair. Ian Mankin fabrics include something to suit all interior styling and are proven to out last fads and flash-in-the-pan trends.
Organic fibres form the basis of each and every Ian Mankin design, whether it's a cotton, viscose, linen or wool. This makes it the perfect choice for all natural, super soft seats to snuggle up on and beautiful beds that will have you dreaming of seaside escapes or country retreats.
Create your own dream sofa with our expert Design Consultants who will guide you as much or as little as you like to find the right fabric for your home and lifestyle, be that a ticking, a stripe or something totally different.
We have 20 nationwide showrooms or get inspired by having a browse online. Our 'Design Your Own Sofa' tool and Customer Gallery are full of inspirational Ian Mankin sofas, chairs and beds
See our full range of designer fabrics in our furniture stores.
Click here
to find your nearest showroom.