Liberty Fabrics
---
Explore our stylish range of Liberty and create your own Handmade British sofa
There is an undeniable place in our hearts for the excitement and riches of a Liberty fabric sofa. The name alone conjures up visions of huge swathes of floral fancies in the richest colours and as distinctive as the Liberty building itself. Opened in 1875 by founder, Arthur Lasenby Liberty, the department store was packed full of exotic and unusual Eastern imports to fill the desires of its highly esteemed clientele.
Find out more about Liberty Fabrics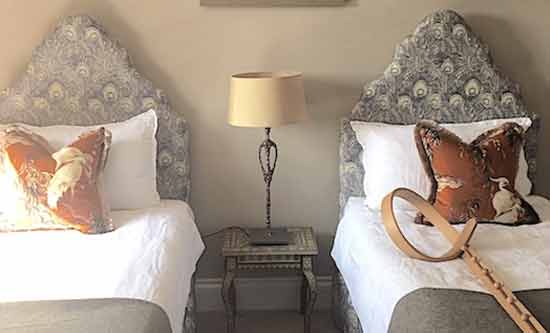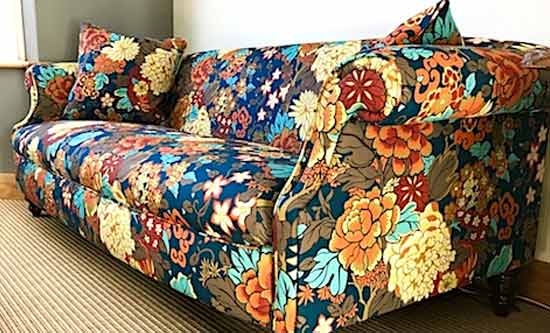 Liberty's love of the unconventional has been reflected in the reams of colourful, unfamiliar and alluring fabrics in patterns ranging from the quintessentially British meadow in full bloom to dark and broody offerings, rich in gothic, Victoriana glamour.
And we can't see that a lot has changed from then. Liberty are the kings of the iconic print, managing to tread that fine line between a fabric that is distinctive yet timeless and unforgettable. Each Liberty fabric design tells a story, in just the same way that a Sofas and Stuff bed, chair or sofa will tell your story. From that first foray into fabrics to the final piece, sitting proudly in your home, ready to become part of the family, your sofa will be truly your own and equally exotic if you so desire.
Liberty fabrics take inspiration from many different sources, with familiar patterns popping up throughout their collections. Architecture and nature feature heavily in their designs, often with an Art Deco style. Richly coloured velvets with repeating patterns have an air of The Great Gatsby about them. Add 1920's drama to your schemes with deep reds, purples, golds and greens and be the talk of the town, whether you're throwing a Gatsby style soiree or perfecting your Sunday slouching routine.
Liberty linens have a lighter look, with toned down colours adding to that English country garden style. But don't be fooled, this isn't just any garden, it ranges from the brightest, most lovingly nurtured flora in the height of the summer months to the textures and shapes we would typically associate with the winter. Think bare branches and skeletal leaf structures.
We like to think of Liberty fabrics as a bit of a Willy Wonka of the interiors world. These fabrics are a bit wild, perfectly distinctive and utterly unforgettable. Pick and mix for an off the wall, eclectic look or simply choose a standalone piece for impact that is beyond beautiful.
Choosing a Liberty upholstery fabric for that perfect little accent chair or statement sofa is the stuff of dreams for us but we understand that choosing from thousands of different fabrics is not everyone's idea of fun. That's why our expert Design Consultants will be on hand to offer as much or as little advice as you need to find the perfect Liberty fabric addition for your home.
Pop into one of our 20 showrooms up and down the country for lots more Liberty – we'll get the kettle on! Or browse our selection of Liberty fabrics on our British sofas, beds and chairs online and in our customer gallery.
Find out even more by visiting the Liberty London Website click here
See our full range of designer fabrics in our sofa stores.
Click here
to find your nearest showroom.