Linwood Fabrics
---
Explore our stylish range of Linwood furniture and create your own bespoke sofa

Linwood and Sofas and Stuff have a perfectly symbiotic relationship, both working to the same ethos when it comes to choosing the perfect fabric sofa. We believe that a fabric should be personal, reflecting your own individual style and story in just the same way that a sofa should be created and designed together. The result? An end product that is truly your own. From the imagination of the Linwood Fabric creative to that perfect little fabric book that arrives on our doorstep, there is love, care and attention to detail in every step of the process.
Find out more about Linwood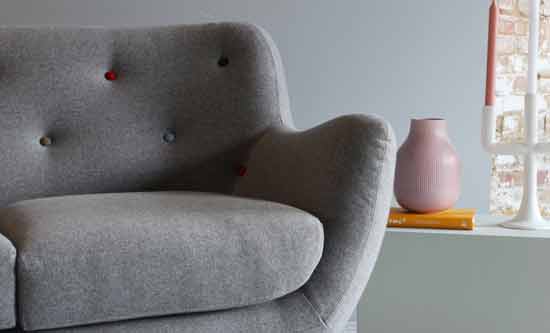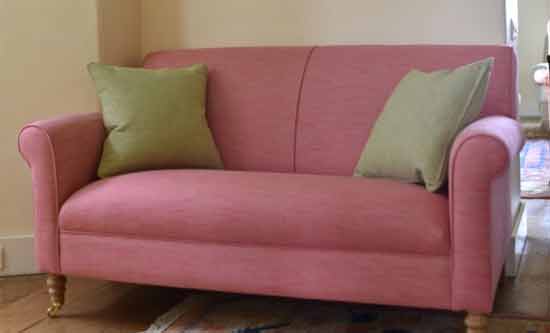 Linwood are small by comparison to some of the big brand names you may hear brandished about by interior designers and the like, but they tick all of the boxes when it comes to choosing unique fabrics with style and practicality at their core.
The Linwood HQ is situated on the edge of the very beautiful New Forest in Hampshire, just across the border from our head office in West Sussex. And with such stunning countryside on the doorstep it's no wonder Linwood produce some of the most beautiful fabrics we know.
From the traditional dobby and jacquard weaves we often associate with Linwood fabrics to their contemporary, unique and often a little eccentric designs, there is great, British design at the centre of each Linwood fabric collection – perhaps that's why we're a dream team when it comes to creating beautiful, British sofas. Many Linwood fabrics are produced right here in the UK but these fabric aficionados aren't too proud to admit that it is sometimes necessary to venture further afield to find the very best. Linwood's Sales Director, Warrick, explained to us that it's a sad sign of the times that certain fabrics can no longer be produced in good old Blighty, as much as they would love for them to be. Linwood do always try to stay as close to home as possible and they claim it's pure coincidence that these producers are on sunnier shores!
With the likes of Italy and Spain producing world renowned velvet and linen cloths, it was the logical choice for Linwood to seek these out for some of their fabric collections. Tough and durable fabrics are a top priority for this family orientated company. On their quest to find fabulous fabrics to add to their collections, Linwood will always strive to find a way to make them as bullet-proof as possible without compromising on style. Whether using very clever, inherently stain resistant fibres like their best-selling Omega velvet or Pronto linen, or a wool that is just ready and waiting to be put through its paces, there is the perfect fabric to fend off mucky paw prints and jammy little fingers.
If you would like to find out more about Linwood, pop into your nearest showroom where our Design Consultants will wax lyrical about their favourite Linwood fabric collections and help you to find a fabric to suit your style - From kilims to cottons, we've got something for everyone. Or take a first fabric foray by browsing our Sofa Inspiration page and Customer Gallery for some instant inspiration.
Looking for something in particular? Here's a selection of Linwood fabrics you can find in our showrooms:
Montrose III
Ellingham Weaves
Checks and Stripes
Jura
Sigma
Ollerbury and Roxburgh
Moleskin
Lana
Iona II
Kensington
See our full range of fabrics in our sofa stores.
Click here
to find your nearest showroom.