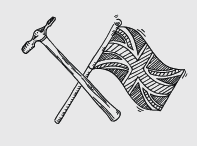 Not just handmade
Handmade in Britain
Not just handmade
Handmade In Britain

Lovingly hand crafted with traditional techniques.
At Sofas & Stuff, we pride ourselves on our 70 years in the furniture industry.
All of our handcrafted sofas, beds and chairs are made to order in Britain.

Bench-made and delivered in 6-8 weeks.
From start to finish our furniture is built and finished to the highest standard. We firmly stand by our craftsmanship and offer a 15 year construction guarantee on all of our British made pieces.
Designer Fabrics
We can upholster our bespoke pieces in literally any fabric in the world!
We offer an exceptional range of fabrics, featuring our own exclusive house collections of gorgeous linens and natural fabrics, alongside many of the very best British and international designers and we will post you up to eight samples for free, within 48 hours.  As well as our fabrics available online, take advantage of our extensive in-store fabric library and wealth of supplier knowledge.
High Quality Sofas, Reasonable Price
If you would like to pay for British furniture and craftsmanship, not unnecessary overheads, you are in the right place: at Sofas & Stuff we offer extraordinary value for money.
Our furniture showrooms in the UK have more than enough choice. You are sure to find a top quality sofa perfect for you. Pop into one of our 16 showrooms or buy online with confidence.