Rust Sofas
Pop in store or browse online our large selection of Rust Sofas, in Leather and Fabric.
Ramp up your home with the introduction of a Rust Chesterfield sofa packed with style, or an enormously practical copper rust sofabed or even a cornersofa sofabed for unexpected guests. Squashy shades of tinted rust corner sofas mixed with grey scatters and throws are just the thing for family time or choose an armchair in a calming autumn hues. There are shades of Rust to wow up anyone's space.
Any of our bespoke, British sofas can be covered in your favourite shades of Rust Fabrics with expert advice available in both our showrooms and online to help you with your design choice.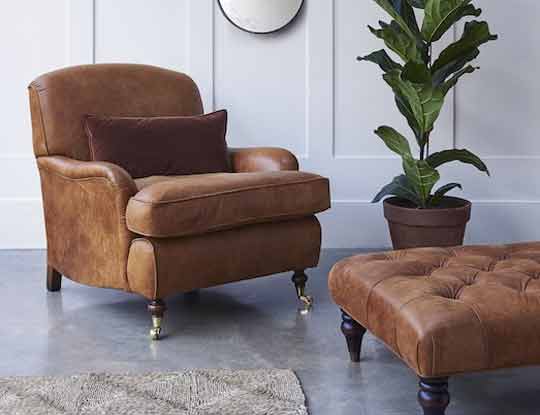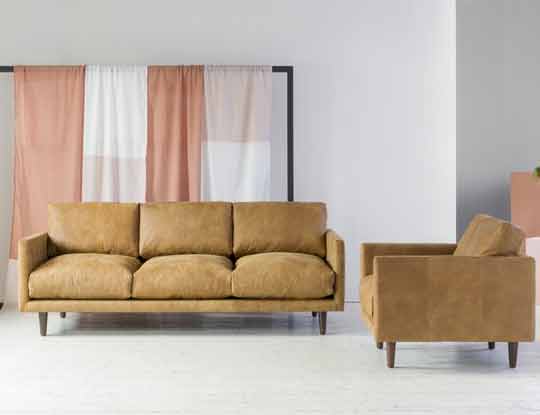 Luxury Rust Sofas
S&S are experts in creating bespoke furniture, made to order in the UK. We believe everyone should be able to have the exact sofa, bed or chair they are dreaming of. This is why we introduced our "any fabric in the world" offer. We have hundreds of fabrics online and even more in our showrooms for you to browse and choose from.
We are aware that sometimes people can get overwhelmed when it comes to designing their own sofa. That is why we offer Interior Design Consultations free of charge in each of our 20 Nationwide showrooms. You can book your hour slot online or by calling your local showroom. You will be guided through the design process and come away with a rust sofa you'll love.