2 SEATER SOFAS
The two seater sofa could be described as a piece of furniture for two people; however add shape and fabric and the 2 seater sofa takes on a whole new meaning.

---
KINGSBURY SMALL SOFA
in Edinburgh Sunset
Mid-century Kingsbury is smart, plain and a little bit 50s with handsome wooden legs in a selection of chic, hardwearing house fabrics to suit your mod interior. In our showrooms you will find handmade furniture and more, browse in our shops or see our full collection online.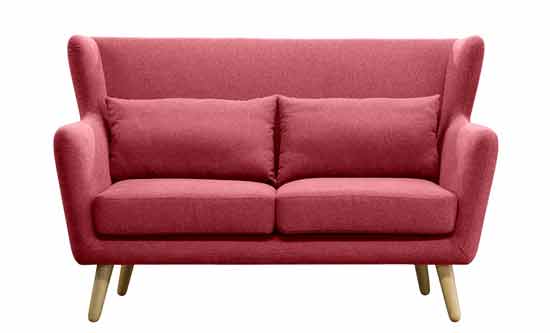 ALWINTON 2 SEATER SOFA
in Fresco Citrus Fabric
One of our bestselling classic products and a real beauty, the Alwinton is extemely smart yet cosy, squashy and extremely comfy.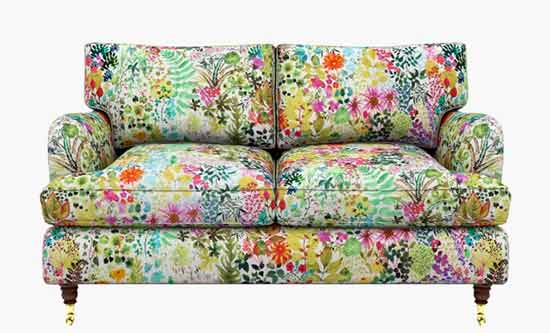 LADBROKE STYLE
in Edinburgh Bible Black
Its hip to be square…Ladbroke 2 seater sofa is angular and chic. A 30s inspired, manly sofa with wooden legs, foam cushions and just a little back buttoning. The perfect two seater sofa for any living room.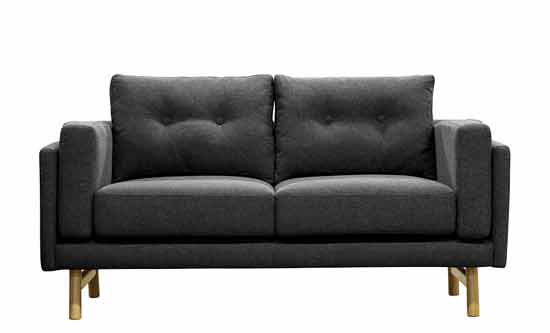 ---
HOLMFIRTH LUXURY FURNITURE
in Kew Linen
Very handsome, traditional sofa, with elegant 'Howard' arms: tightly fitted cover and sprung back and seat. Low maintenance good looks. The Holmfirth 2 seater sofa would look great in any room.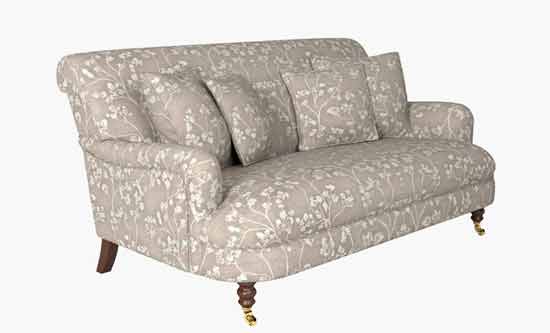 ---
KENTWELL IN DESIGNER FABRIC
in Spring Rhythm Wave Green
The Kentwell is one of our best sellers. Contemporary sofa style, combined with head-turning looks make the Kentwell the perfect designer sofa for your home. Why not browse our full collection of 2 seaters and small snugglers online, or pop into one of our stores.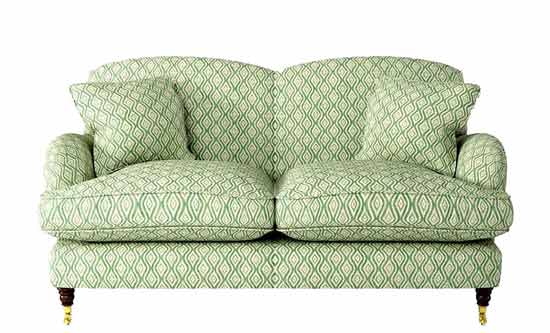 ---
BRIGHTON MODERN SOFA
in Ullswater Chalk
Stunning Chesterfield sofa style, equally fabulous in fitted plains or exotic velvets, wools and linen prints. A classic with more than a hint of drama. To some, the Brighton range has more of a modern twist, which Looks great in a studio apartment.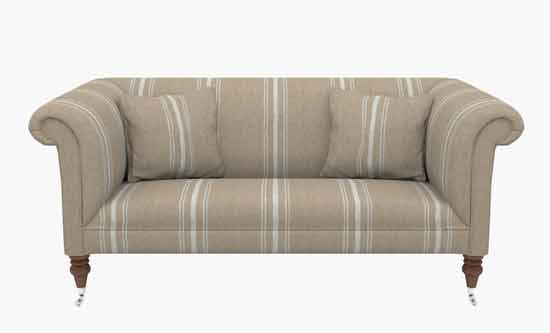 ---
MIDHURST CONTEMPORARY STYLE
in Barra Check Dingley
Modelled on an antique 18th century sofa, an extremely pretty 2 seater, perfect as a pair in a sitting room or bedroom, in blooming florals or pastels. This product is perfect for those looking for a more contemporary style.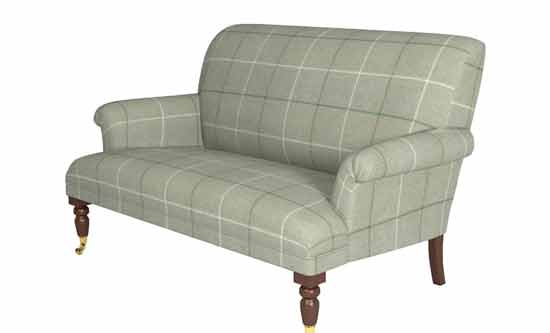 ---
ORDER YOUR FREE FABRIC SAMPLE PACK
We believe the 2 seater sofa is a perfect perfect accompaniment to any rooml. Who said settees had to be three seats?, we much prefer them in two